In a sector such as ours, it is important not to capitalise on a given moment, but to be constantly anticipating and seeking out opportunities for evolution to better meet the needs of users.
What form will the future of hearing protection take?
What can we expect from new technologies in the years to come?
Ready to find out?Prêt à le découvrir ?
For more than 25 years, Cotral Lab est leader mondial dans la fabrication de protections auditives sur mesure.
has been a world leader in the production of custom-made hearing protection.
Armed with this cutting-edge expertise, we decided some years ago to expand our knowledge and anticipate the future needs of our customers.
In fact, we are still aware of many situations today where Personal Protective Equipment (PPE) does not fully meet the needs of professionals (such as the need to communicate in very noisy environments).
Laurent Jehanne, Product Manager at Cotral Lab, explains to us how tomorrow's innovations will make demanding environments easier to deal with and how Cotral Lab is participating in this evolution.
What is the latest innovation at Cotral Lab?
Cotral Lab has always been involved in highly successful technological processes with the aim of obtaining several registered patents. Whether it's protection or filters, innovation has been part of our DNA for more than 20 years.
The innovation department at Cotral Lab is made up of 11 people, dedicated to research and development for over 10 years.
Our R&D team works on continuous product improvement and future innovations. This multidisciplinary team is constantly researching performance and developing new hearing protection concepts for the future.
They work, in particular, alongside Laurent Jehanne in developing the BIONEAR project.
BIONEAR is:
"Electronic protection that allows you to attenuate only noise that is hazardous to your hearing, to listen effectively to your surroundings, and to communicate by radio or telephone while in noisy environments."
BIONEAR Project
What is BIONEAR?
BIONEAR is an active hearing protection (see graphic) for employees working in demanding environments with varying noise levels, making it particularly difficult to wear passive hearing protection.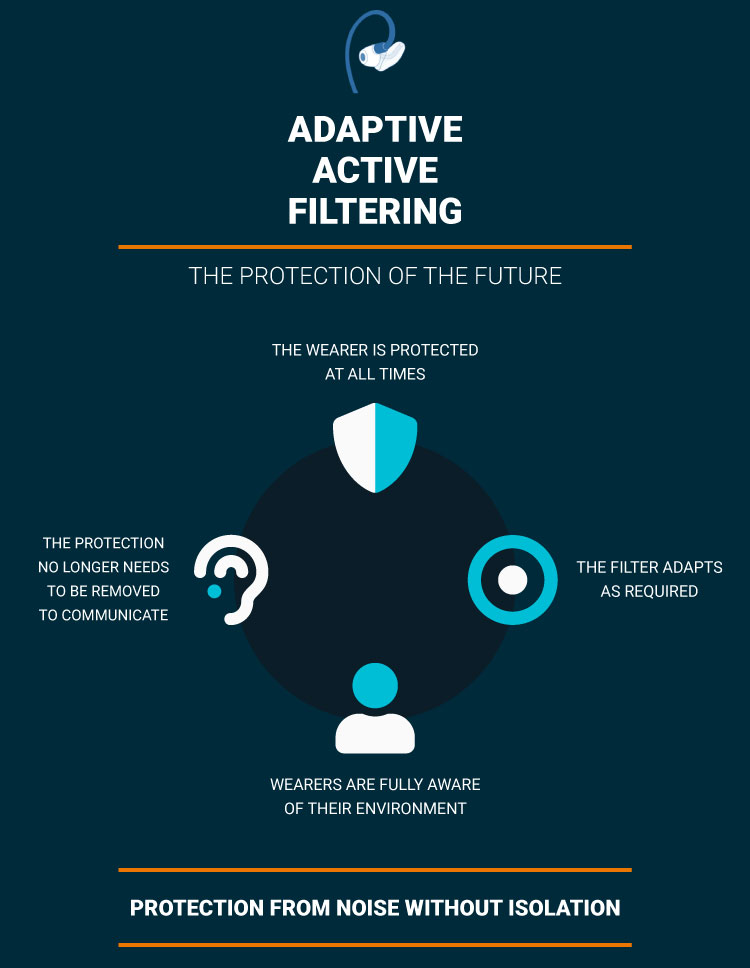 Who is BIONEAR for?
BIONEAR will be aimed at professionals in sectors such as:
Construction
Energy
Metallurgy
Industrial maintenance
And job profiles such as:
Machine operators
Service technicians
What these have in common is teamwork in shared activity spaces.
They share the need to listen to their environment, to be more vigilant, to transmit information at a distance, and are subject to irregular noise that is harmful to hearing, requiring them to wear hearing protection.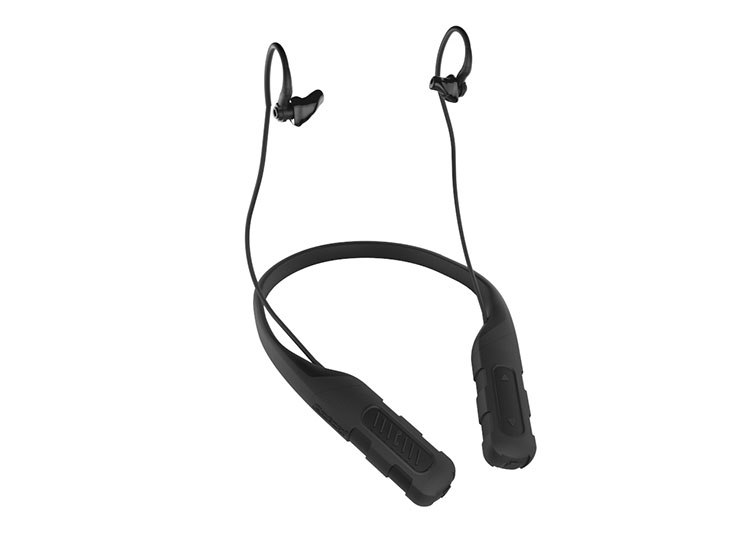 Hearing protection of the future for the factory of the future
Although our innovation projects are part of long-term programmes, the two main lines of research are always based on the concepts of comfort and efficiency for the user.
Beyond hearing protection of the future, a new approach is emerging: the concept of data.
Collecting, storing, processing and restoring data.
The protections auditives du futur will be equipped with noise monitoring solutions.
They will allow for the collection of outdoor/indoor noise levels and transform the custom hearing protection into a "dosimeter" with the aim of reassuring the user and ensuring that the hearing protection is effective.
If we look further, we can integrate the concepts of recording temperature, heart rate, etc.
Note that along with the feet and hands, the ear is one of the best locations for human beings to receive information, so we can imagine that the PPE of the future, such as shoes, gloves, and custom hearing protection, will be supplemented with different sensors.
The employee of the future will be monitored and protected by their PPE, which represents a real turning point in terms of employee safety. (Identification of acceptable levels of difficulty at work).
If you detect communication needs in noisy environments within your company, do not hesitate to contact us for more information.
Go further. Find out how to choose your hearing protection in 8 key points